Property Management
In the summer of 2018 we have finally bowed to pressure from many of the owners listed with Chamonix Ski Chalets and we now offer comprehensive management and marketing service for independent chalet owners commencing this winter.
To achieve this we created a partnership with the largest property management company in the valley, who already have have two Chamonix management offices in the valley, one in Argentière and the other Chamonix Sud.
Our joint efforts and marketing reach make us well placed and almost unique as well as resourced to handle all aspects of holiday lettings, management of property and maintenance as required for any local or remote property owner.
We will be taking on exclusive management mandates only and have the full suite of services a landlord will need. Effectively our team will take care of everything BUT you can simply block off and use any weeks you wish to use your own property including peak weeks!
Achieve total peace of mind while we manage your home and generate income by short-term rentals through our international marketing
No registration fees | Promotion on 30+ international websites | Booking requests & guest arrivals managed for you
Call Us: +44 (0) 845 460 0606 to JOIN MORE THAN A 1,000 HOMEOWNERS WHO TRUST US...
FREE REGISTRATION
You don't pay any fees for registering your holiday home with us. We charge a fixed commission for every booking.
ACHIEVE TOTAL PEACE OF MIND
We manage everything for you: booking, availability, payment, customer service, guest arrivals and assistance, and professional cleaning. You don't have to spend time worrying about payments or satisfied guests. You can save time and achieve total peace of mind.
PROFESSIONAL PHOTOS & DESCRIPTIONS
With professional photographs and descriptions of the holiday homes we make sure that your property is showcased in the best manner both on- and offline to reach its full potential.
ALWAYS THE BEST BOOKING RESULTS
By giving each property maximum exposure online on over 30 international websites and with the best travel agents, we make sure each property gets the best booking result
ALWAYS UP-TO-DATE INFORMATION
All owners have a personal dashboard in our management system to keep track of all incoming bookings and financials. Owners decide themselves when and how much of their balance they want to have paid out by using the system.
24/7 INTERNATIONAL AND LOCAL SUPPORT
Our team supports you 24 hours a day, 7 days a week. We answer all questions from potential guests and handle any local issue. Our international team, supported with a local agent ensures you the best support you can imagine.
MAXIMUM EXPOSURE OF YOUR PROPERTY TO THE GLOBAL HOLIDAY MARKETPLACE
As well as advertising your property on 30+ top global holiday home rental sites, our well-ranked Chamonix Ski Chalets and other regional or global websites are acclaimed regional travel sites also advertise your property. We invest heavily in online SEO and SEA marketing tools and also target the return stay market, from our 80,000+ strong guest mailing list.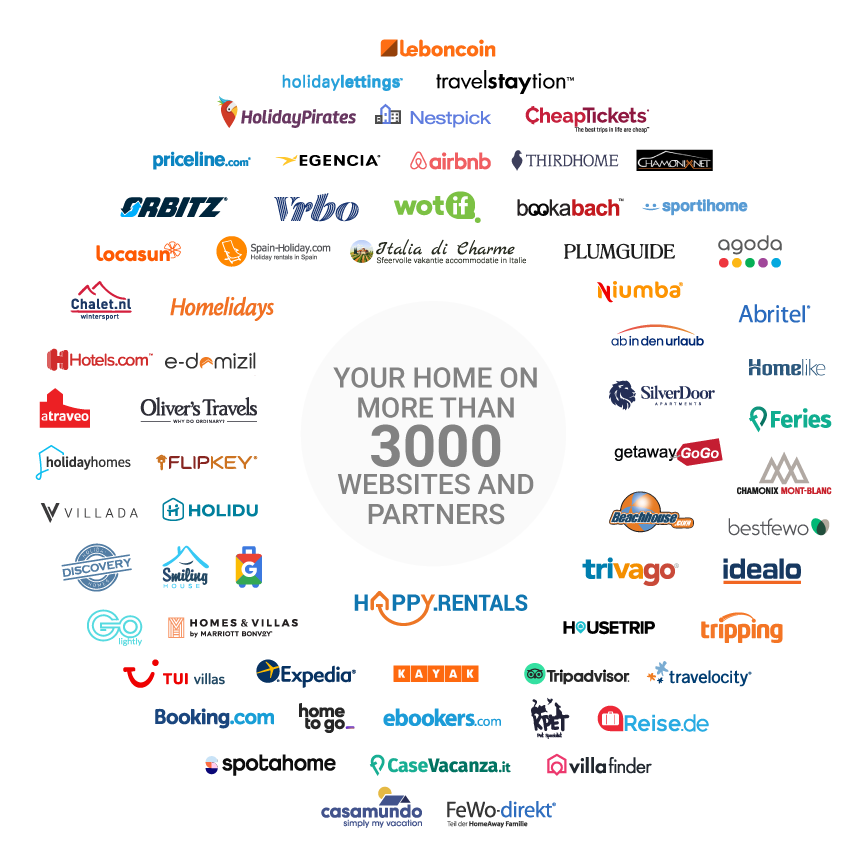 CUSTOMER TESTIMONIALS
"I can rely on you guys to handle everything perfectly. Last summer, my home was booked almost every week!"
– Sandro (home owner)
"On the website, I read positive experiences from our guests. We could have never managed that on our own."
- Julie (home owner)